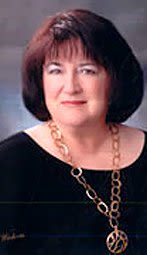 HOW IT ALL BEGAN
I attended St. Mary of the Plains College in Dodge City, Kansas, graduating with a dual B.A. in history and psychology. I later attended Washburn University Law School in Topeka, Kansas, receiving my Juris Doctor and earning acceptance to the Kansas and United States bar. Immediately following law school, I clerked with Fisher, Patterson, Saylor, & Smith, a broad civil law firm in Topeka, Kansas, for a short while. I went on to open my own practice, which I have maintained, with the exception of three years when I served as General Counsel for a technology start-up company.
MY PRACTICE TODAY
My attorney rating listing can be found in Martindale-Hubbell, the national attorney locator corporation which ranks attorneys by areas of practice and skill levels. My ranking is BV, "an indication of an exemplary reputation and well-established practice. A typical lawyer is in mid-career, with a significant client base and high professional standing" (a quote from Martindale-Hubbell).
I have represented many individuals and local companies and provided service to them in the areas of corporate formation, commercial real estate transactions, equipment leasing, construction contract drafting and review, negotiations, and other governance and operational functions. I also undertake non-complex civil litigation, whether plaintiff or defense, on behalf of clients for a variety of business needs. I am a well-versed negotiator whose effective communication skills often result in the settlement of disputes without the need for trial and the associated expenses. After many years of practice, I have developed an ability to achieve compromise between diverse and adversarial parties.
In recent years, I have focused on helping personal clients plan for end of life and business clients plan for business succession, utilizing my long-standing knowledge of business needs and real estate and personal property requirements to coordinate with estate planning considerations.
OTHER PASSIONS & INTERESTS
Additionally, I have extensive experience in special education law and a strong commitment to serving Kansas families to ensure their children receive the highest level of education and their special needs are met by programs offered by the various school districts and private not-for-profit organizations in Kansas.
My husband, Paul, and I have five adult children and several grandchildren. I do my best to stay active in a number of professional organizations, represented in part by the listings below.
PROFESSIONAL MEMBERSHIPS & ASSOCIATIONS
CURRENT
Board Member and Immediate Past Chair of Community Resources Council (CRC)

Board Member and Vice Chair of Kansas Coalition Against Sexual and Domestic Violence (KCSDV)

Board Member and Treasurer of Housing and Credit Counselling Inc.

Board Member and Secretary Greater Topeka Chamber of Commerce Small Business Council
PAST
Board Member, Vice Chair and Chairman of Marian Clinic

Board Member, GO Topeka

Member and Chair of the Small Business and Entrepreneurship Committee of the Greater Topeka Chamber of Commerce

Member and Chair of the Minority and Women Business Development Advisory Council to the GO Topeka Board of Directors